Add widgets in a mega menu is a good way to showcase products, services, or anything you want.
First, install the WooVina Custom Sidebar plugin, this extension will allow you to create as many sidebar you want. Then create a custom sidebar and drag your widget(s) inside it, if you do not know how, follow this documentation.
Add Your Custom Sidebar In Your Mega Menu
After creating your mega menu, add a Custom Links, in the URL option of your custom links enter # and enter what you want in Link Text.
Select your custom sidebar previously created in Mega Menu Widget Area.
The Mega Menu Widget Area field only appears in the columns of your mega menu, if the field is not visible, make sure you check Enable megamenu in your parent menu item.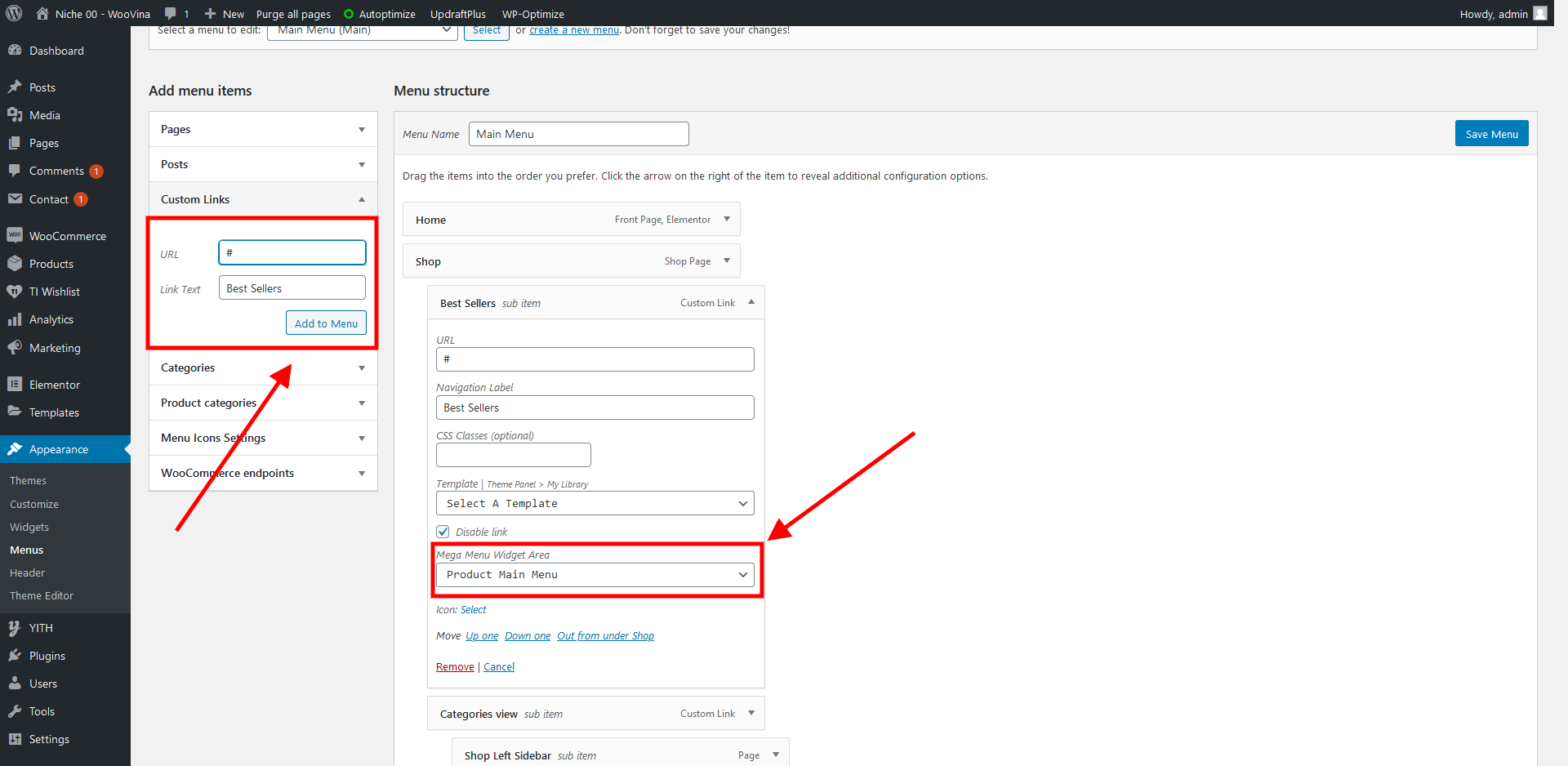 Result